AGA Art Studio
Regular price
$125.00 USD
Regular price
$0.00 USD
Sale price
$125.00 USD
Unit price
per
Sale
Sold out
Hi, I'm Resin Artist
AGNES RUP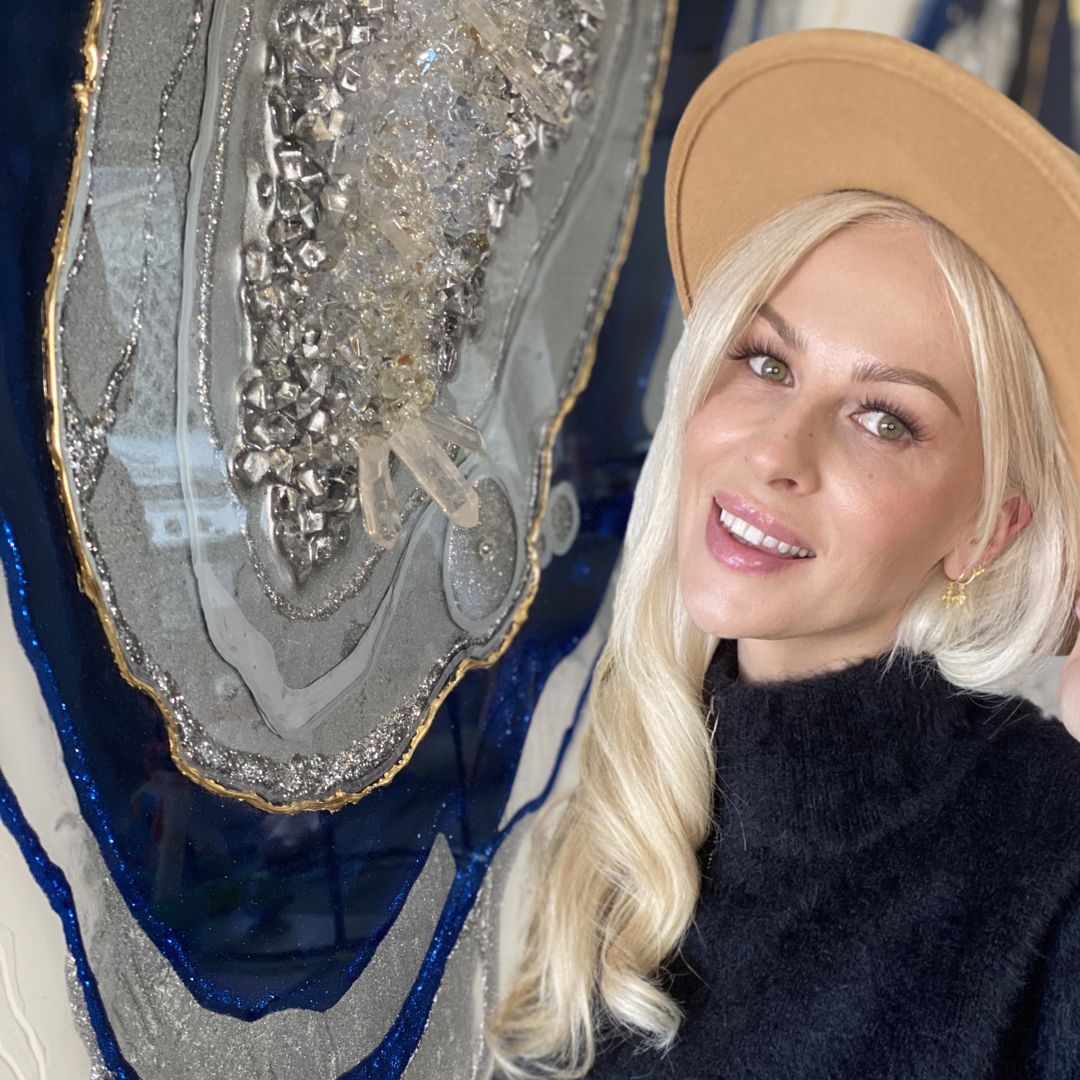 I have been helping students start their resin journey, resulting in many happy faces, stunning artwork and a new addictive hobby. My classes are designed to be taken in order to help you EXCEL and get the most out of your resin experience.
In the BEGINNERS GUIDE you learn the basics of resin, protecting your space, yourself, what material we use and learn to re-create the Tiny Pink Mini. Resin is complex and my guidance will make your journey go smoothly as I break down each step, I made the mistakes so you do not have to. Once you have the basics, you will easily be able to learn more complex skills as you have a solid foundation to build off of. Each class gives you new skills to develop and then you become...
THE ARTIST
Discovering a talent is a wonderful gift in life.
See What Some Of Our Students Have To Say

"I have been searching for online classes for so long! This one right here was super straightforward, the steps were super easy to follow, overall, I highly recommend for anyone to take this course! Thank you for letting me complete a goal in my to-do list! Looking forward to more online courses 🙏❤️'' - Marimar
"Excellent training. Agnes' details and techniques make the difference. Thank you AGA Art Studio!!" - Cindy Stephens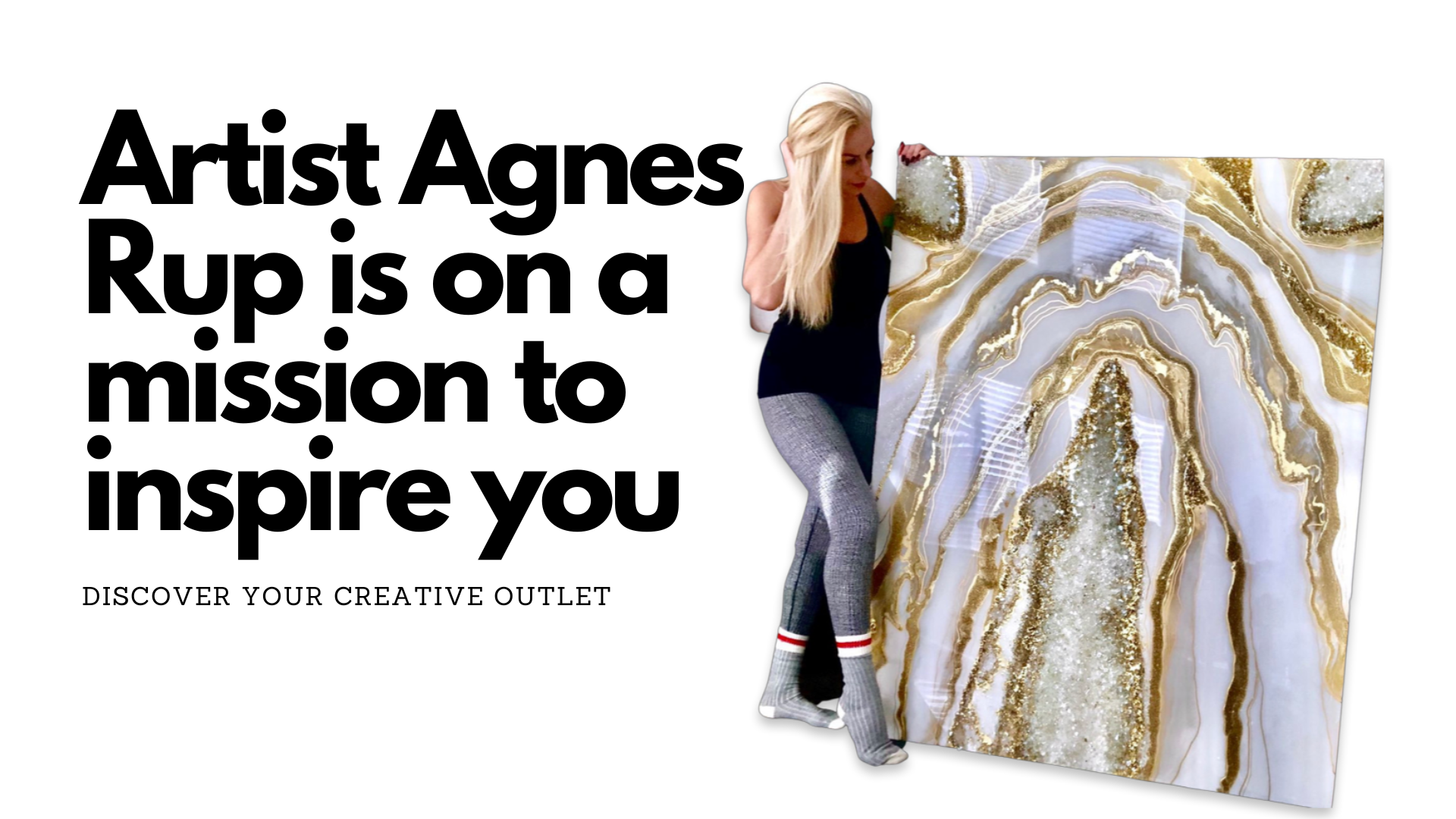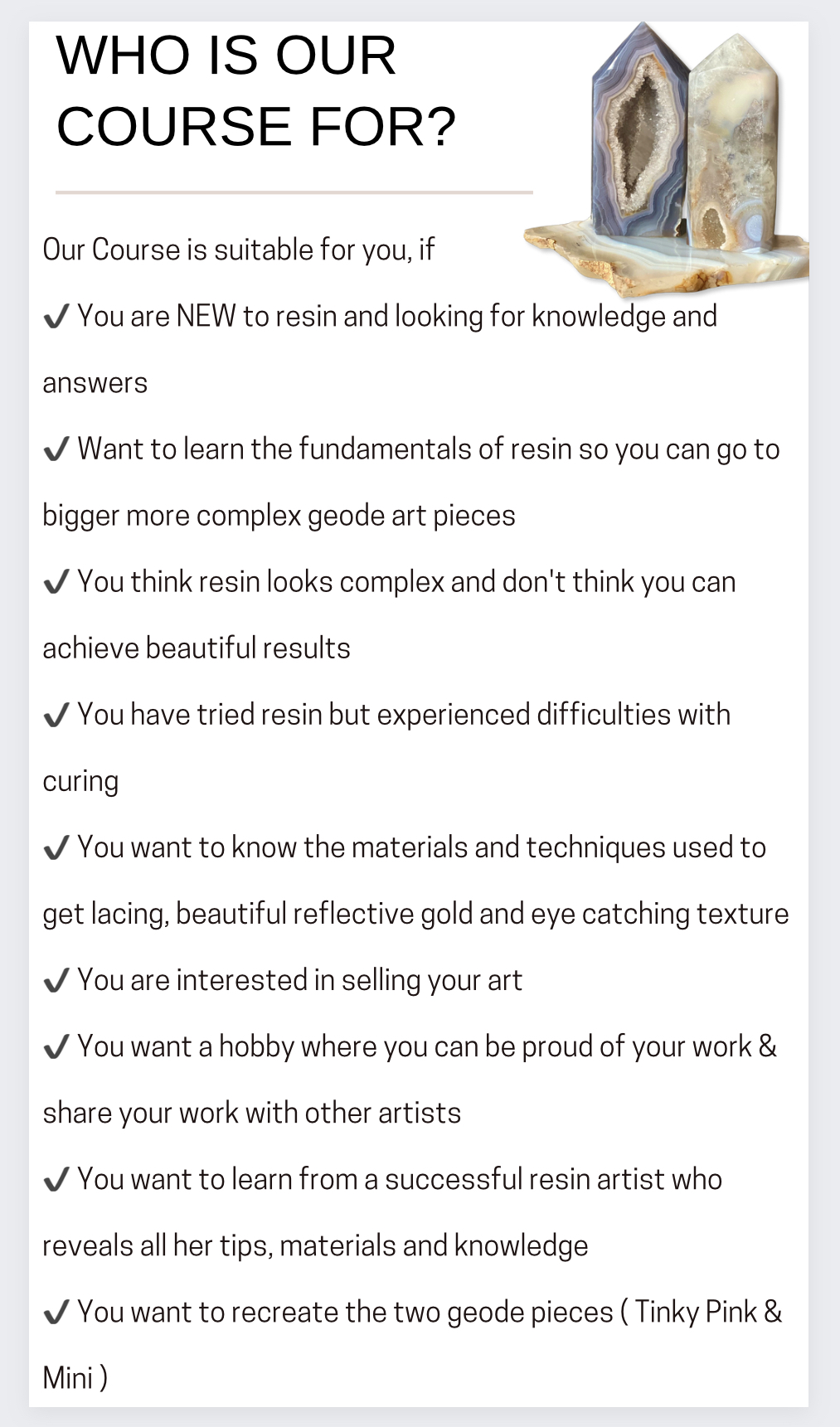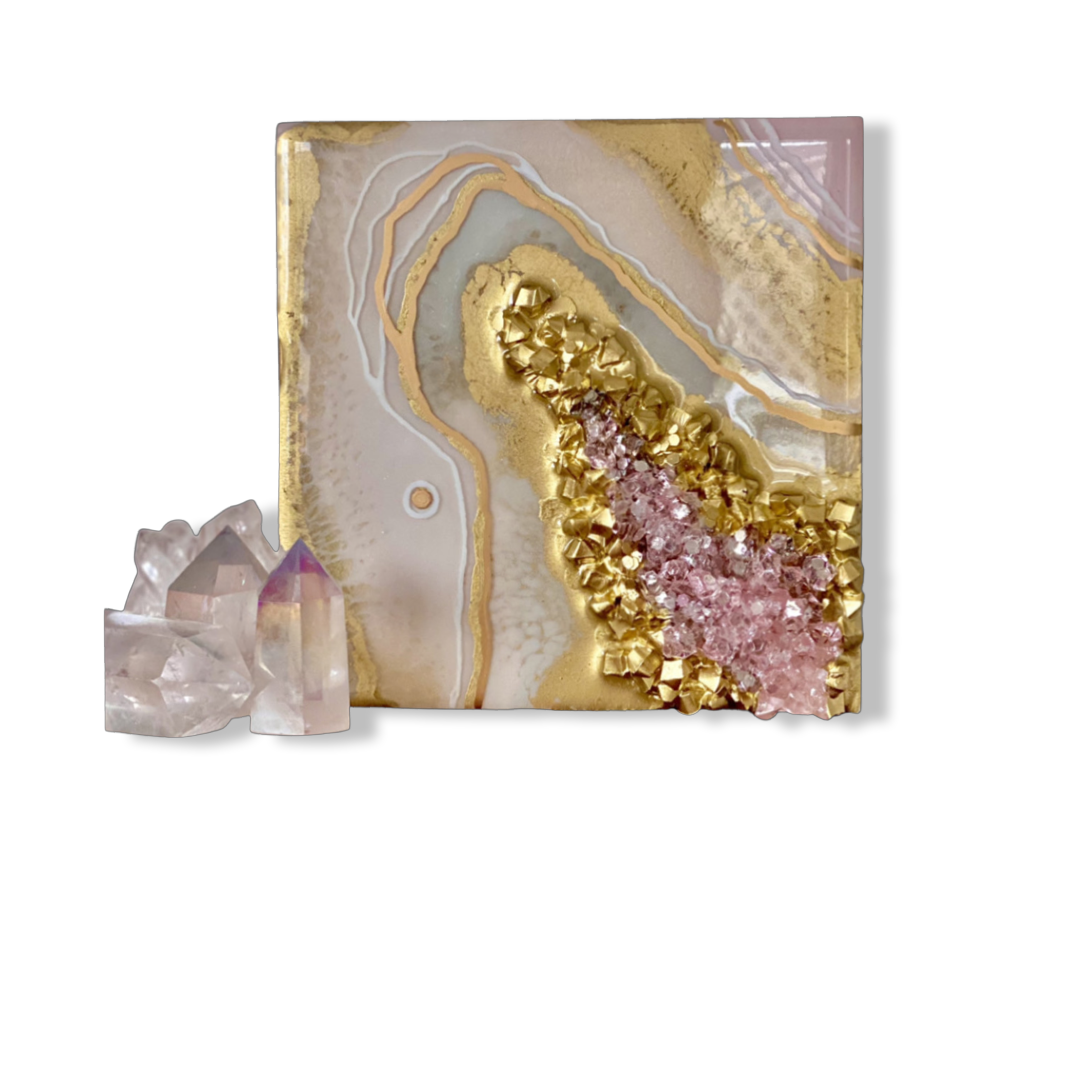 RE-CREATE THE PINK TINY GEODE
BROKEN DOWN INTO 3 DAYS
( 75 MIN of RESIN KNOWLEDGE )
Your FIRST CLASS, where resin is explained. You learn safety, how to work with pigment, how much we add and working with a heat source as our paint brush. A garage or a room with a window for ventilation is a great work space for resin.
Sign up for the course and you'll receive:

1) A clickable material list
2) student-only 20% discount code on Aga Art Studio materials used in class
3) Easy stey-by-step instructional videos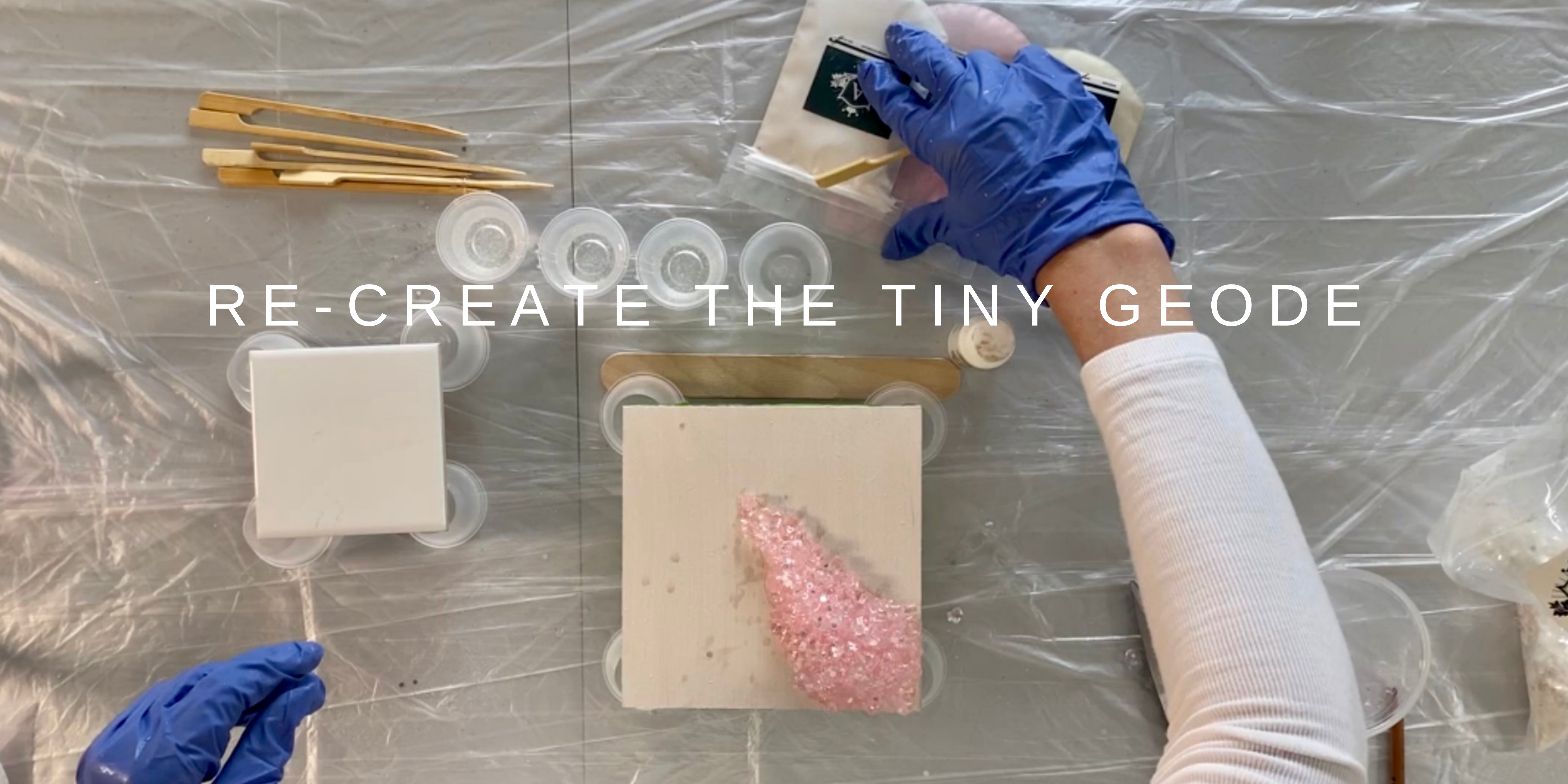 OUTLINE OF THE COURSE:
01) Material List & Safety Outline
DAY ONE OF VIDEO LESSON: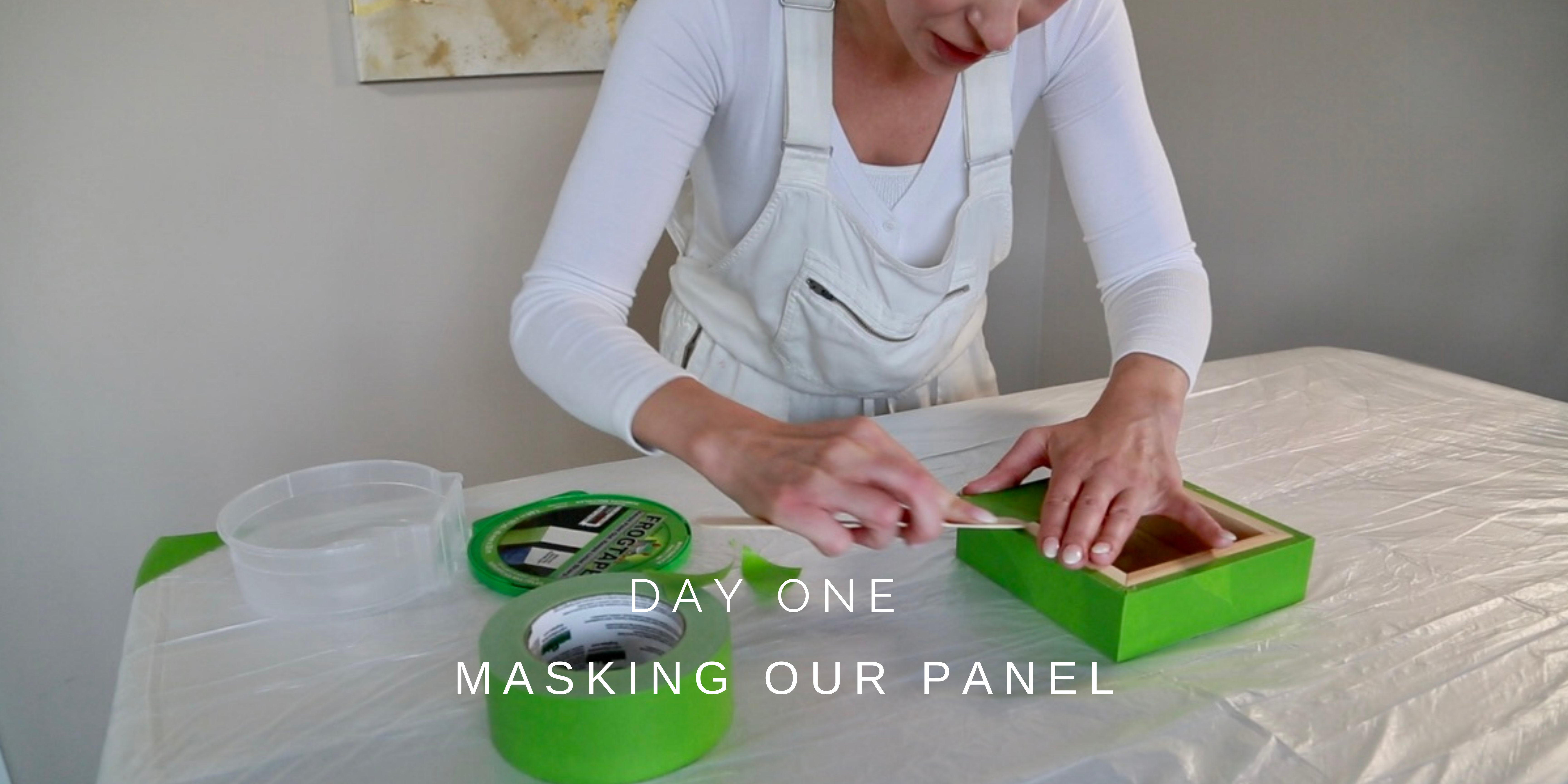 Prepping your work space and panel

Proper PPE

How to work with resin, mixing and how to mix

Working with a butane torch

Making a visually inspiring texture spot

Mixing pigment into resin

Technique of how to pour

Getting the metallic gold to float to the top

Resin art can NOT be done in one day
DAY TWO OF VIDEO LESSON: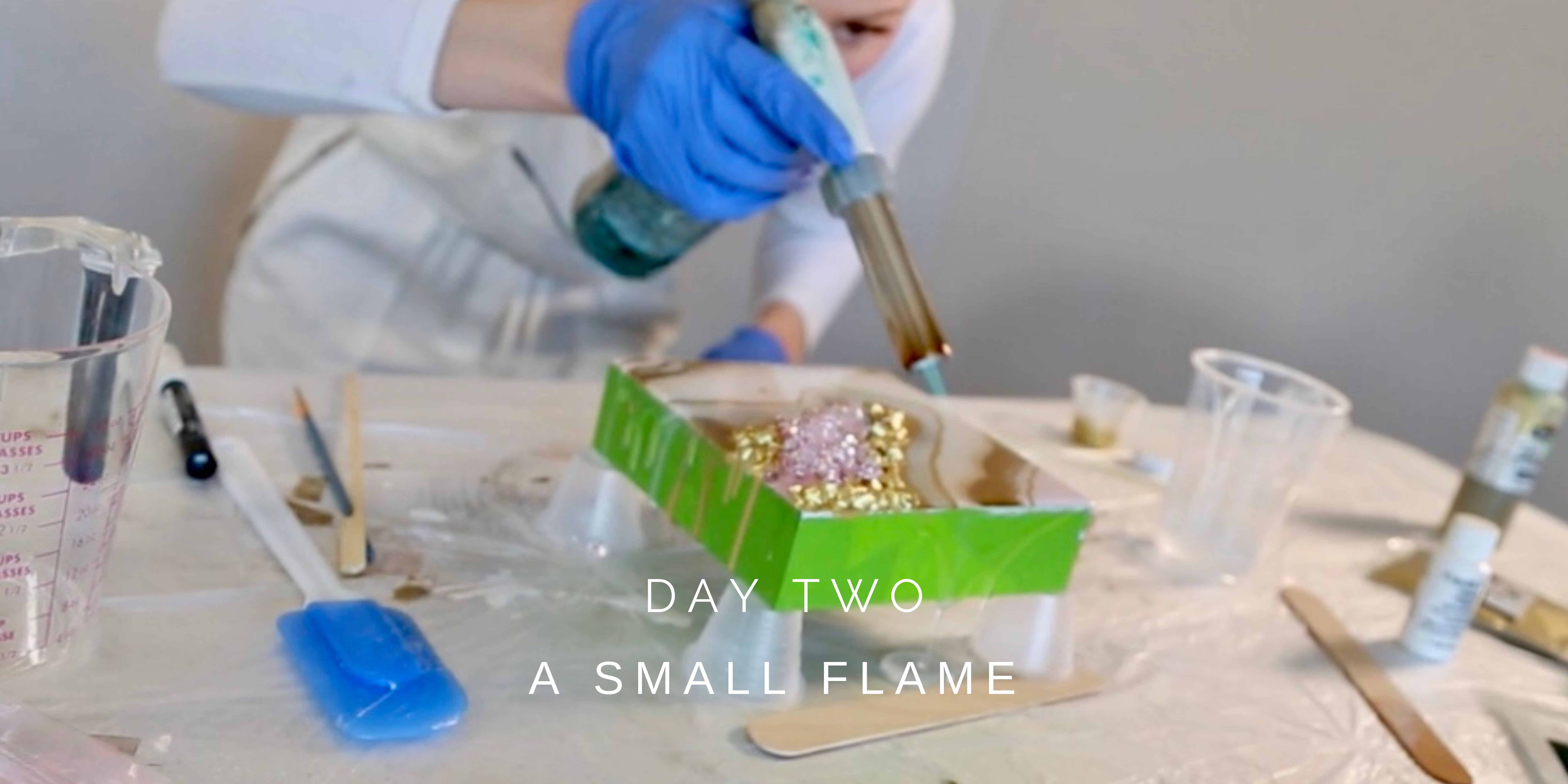 Detailed lines in our work, bring the work together
Using the gold mixture to add depth into our texture spots
Creating visually appealing art
The perfect final coat with no bubbles
DAY THREE OF VIDEO LESSON:
Removing our tape, to show off the beautiful raw wood,adding oil
Adding a Signature to your work
RESULTS FROM YOUR LESSONS: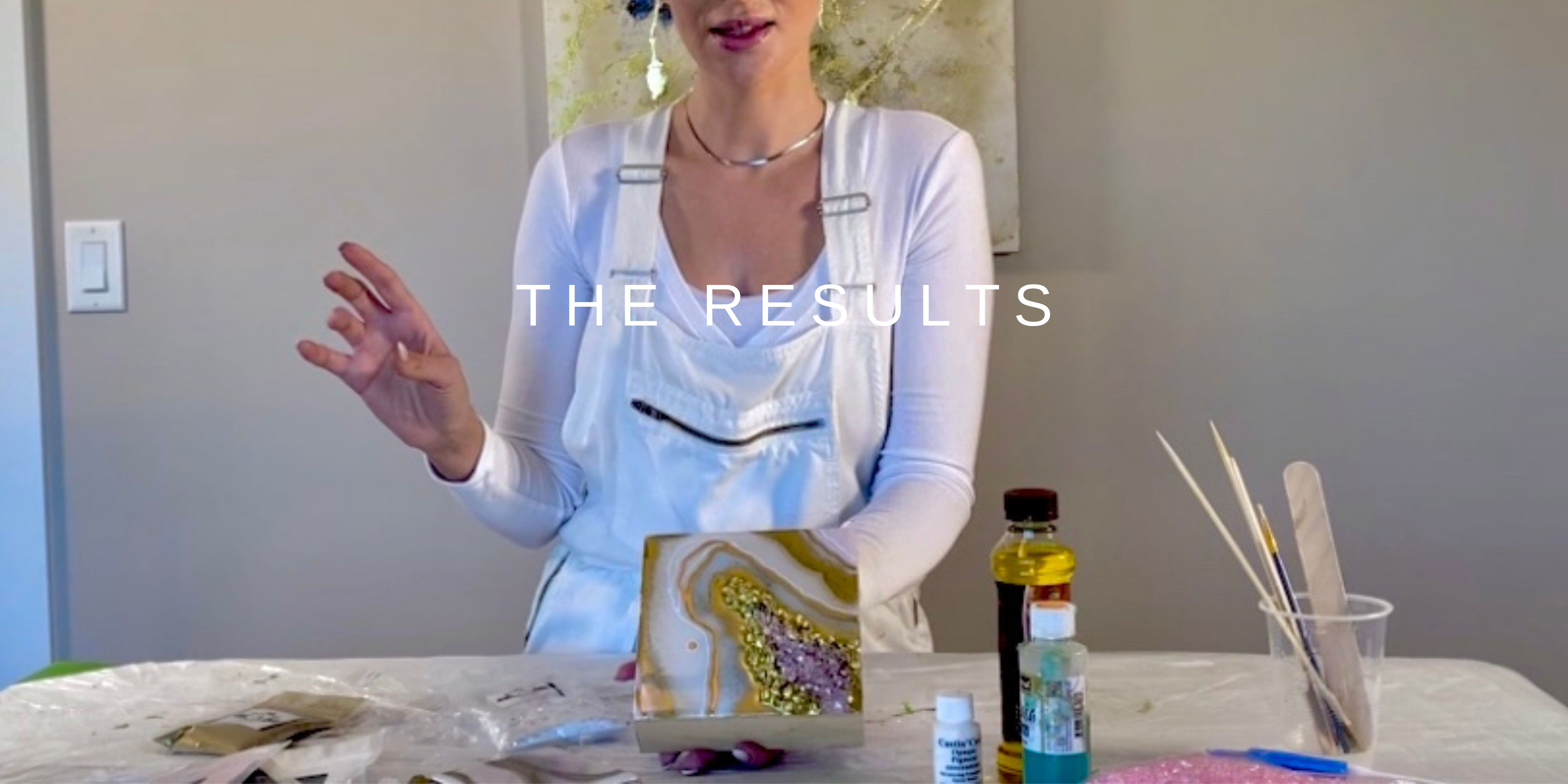 The proper amount of pigment + proper mixing = no issues with curing and sticky resin
Different techniques leave you with different results
Mixing colors, you don't need to buy the correct shade
Creating a balanced piece of art
A piece of art with bubbles not being an issue
Learning to be patient with resin
You are now ready to take on bigger geode art projects
You saved yourself time and money by learning the correct techniques at the beginning of your resin experience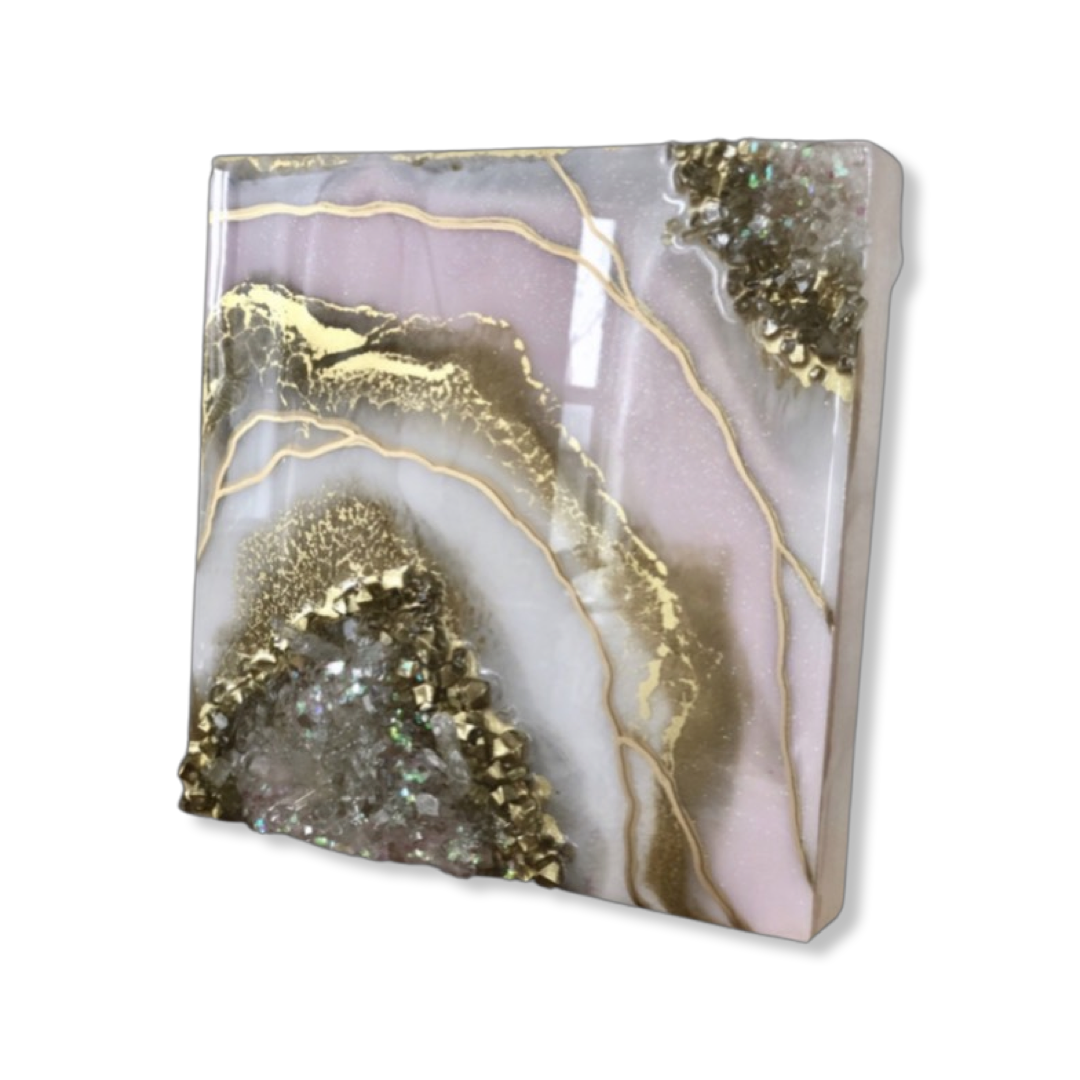 + REMAKE THE BABY PINK GEODE IN YOUR
BONUS CLASS
ELECTRONIC CERTIFICATE
After successful completion by watching the full course you will be issued an electronic certificate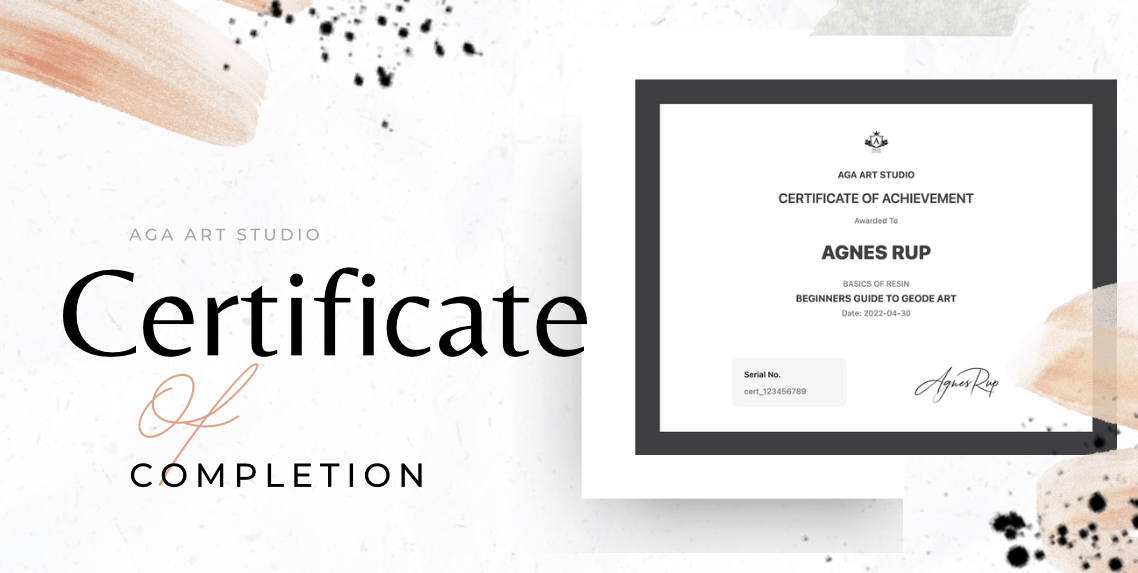 LEARN FROM RESIN ARTIST AGNES RUP WHO SELL HER WORK FOR THOUSANDS OF DOLLARS.
Come join over 8,000 happy students who have learned the skills of resin art through our classes.
PROVEN RESULTS FROM OUR STUDENTS

#STUDENT WORK:
STARTING WITH RESIN (MINI GEODE):
What Our Students Say:
Learn with your teacher Agnes Rup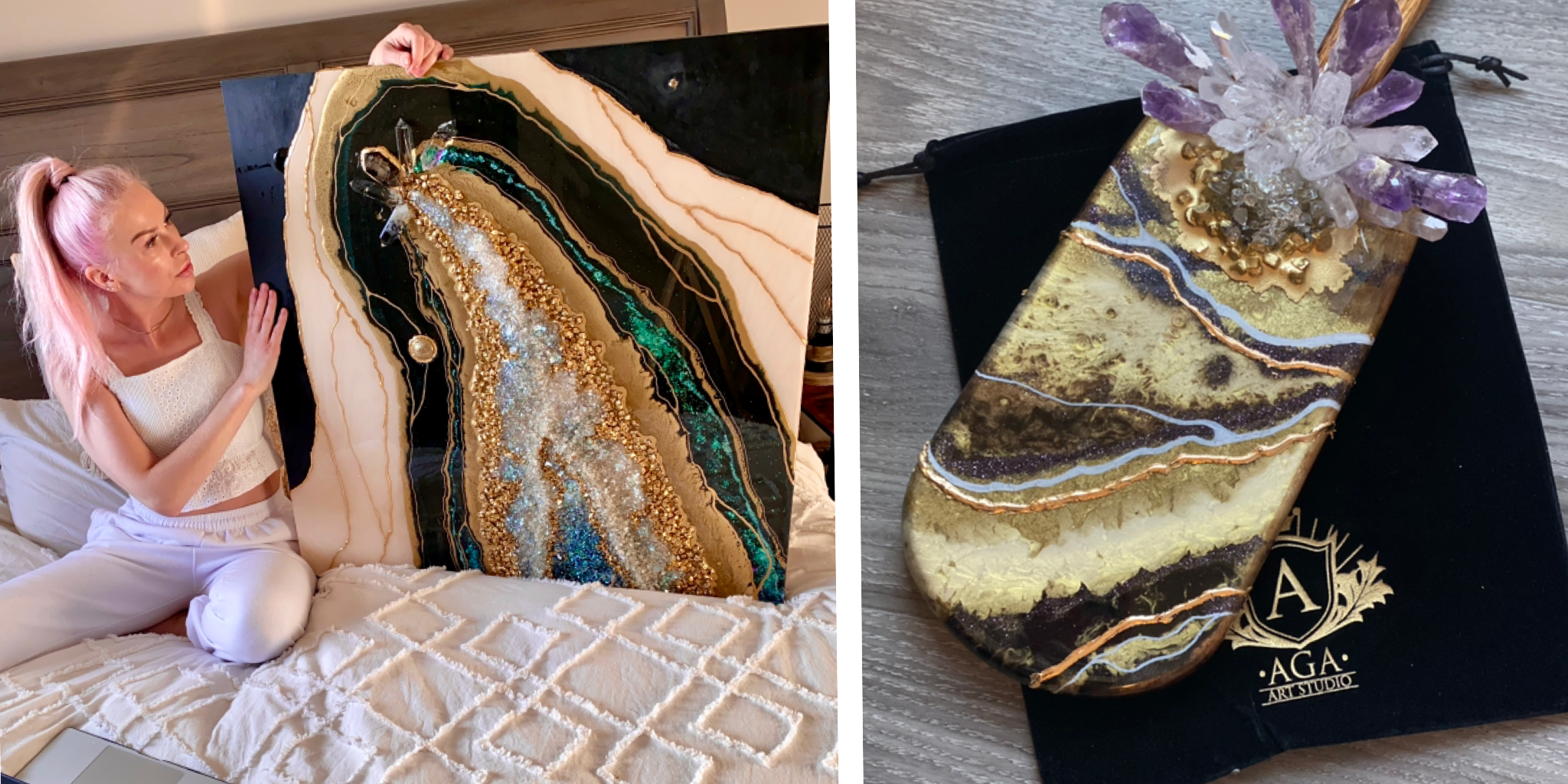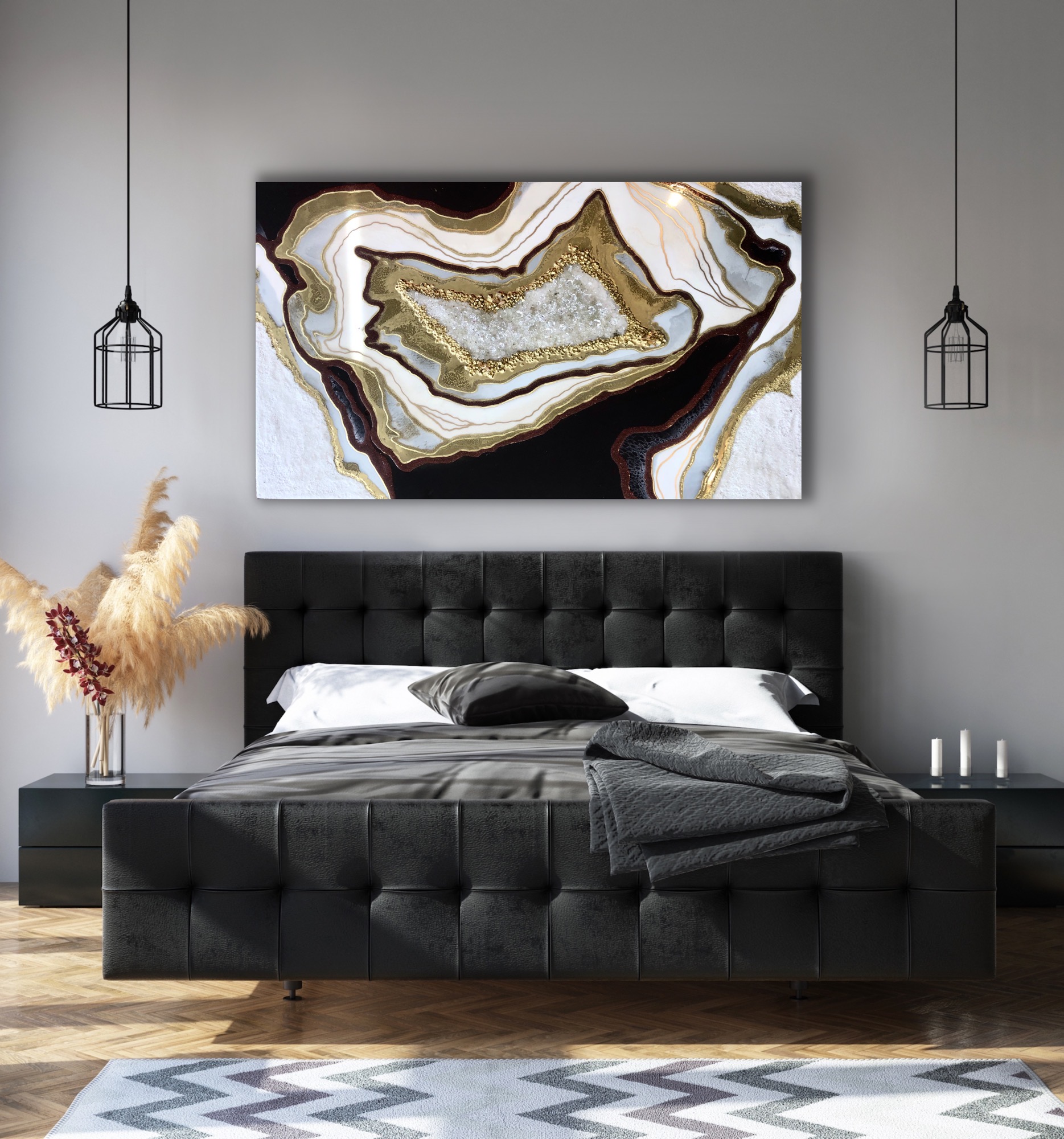 Your Instructor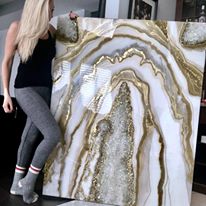 Agnes Rup is a Canadian based artist who works with resin to create modern inspired geode art. Her signature geode pieces are white and an eye capturing gold giving each piece a luxurious feel. The art demands attention with eye catching textures of glass that shimmers as you walk by. The art is made on gallery birch panels with raw wood edges, capturing natures beauty and the high shine of resin. Real quartz crystal points are inserted into her art for the healing qualities making her art have a higher purposes. Her objective is to capture the beauty of nature with art, making captivating pieces that warm the soul.

Share
View full details
ARTIST AGNES RUP
She has has found a unique niche in incorporating real quartz into her pieces, not just for aesthetic reasons, but also for its reputed healing properties. The artist believes that the natural energy of the quartz can be harnessed and infused into their artwork, creating pieces that not only look beautiful, but have a deeper purpose and meaning.
Her process starts with selecting only high-quality, genuine quartz crystals, and carefully incorporating them into their resin creations. Each piece is thoughtfully designed to showcase the natural beauty of the quartz and to enhance its energy. The finished works are not only visually stunning, but are also said to have a calming and uplifting effect on those who view them.
This artist's commitment to using real quartz has earned them a dedicated following, with fans and collectors eager to own a piece of their work. They continue to push the boundaries of what is possible with resin and quartz, constantly experimenting with new techniques and designs. Their passion for their work is evident in every piece they create, and their unwavering commitment to using natural materials has made them a leader in the resin art community.
Button label