AGA Art Studio
Regular price
$247.00 USD
Regular price
$654.00 USD
Sale price
$247.00 USD
Unit price
per
Sale
Sold out
TAKES 48 HOURS TO GET ACCESS TO YOUR CLASSES, BE ON THE LOOKOUT FOR YOUR EMAIL!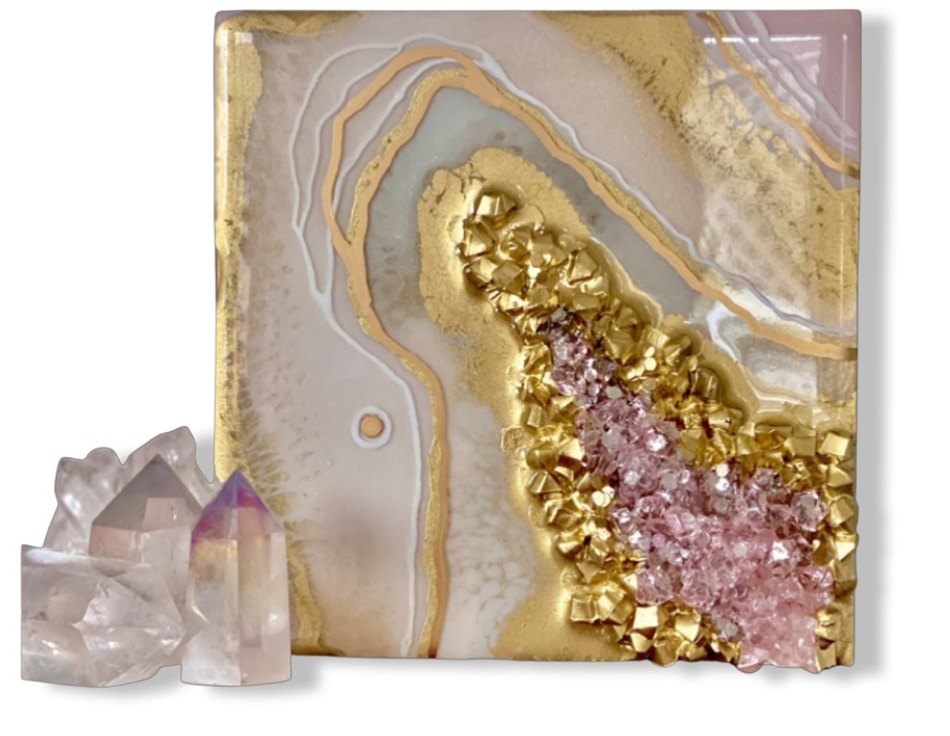 Tiny Pink Geode + BONUS PINK MINI (CLASS PRICE $125)

Learn important information you should know before working with resin and how to get that perfect finish.
BORKEN DOWN INTO 3 DAYS 
( 75 MIN of INFORMATION )
Your FIRST CLASS, where resin is explained. You learn safety, how to work with pigment, how much we add and working with a heat source as our paint brush. A garage or a room with a window for ventilation is a great work space for resin. Take this class and move from BASIC to MASTER with all 5 classes.
Sign up for the course and you'll receive:
1) A clickable material list 2) student-only 20% discount code on Aga Art Studio materials used in class 3) Easy stey-by-step instructional videos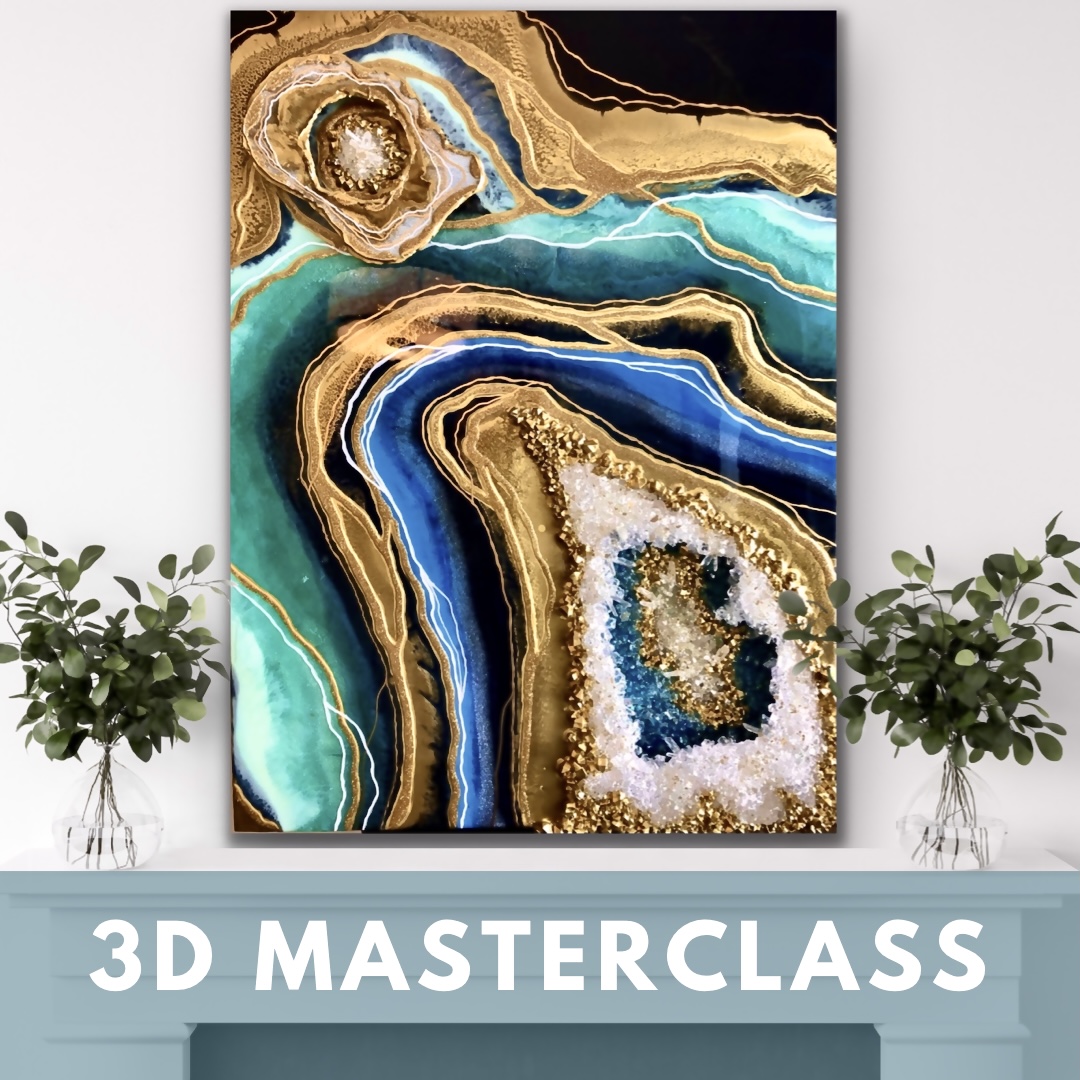 SIGNATURE WHITE & GOLD
CLASS PRICE

 

$225
(110 MIN OF INFORMATION)

Create a eye catch blue/green geode and achieve the 3D aspect on a 30"x40" statement . The structure of the hole gives the impression that you are looking into a geode, creating a beautiful focal point.
Average selling price of resin art is 1$ per square inch = PANEL IN COURSE: $1,300
We don't cover the basics in this class, only expert-level stuff here!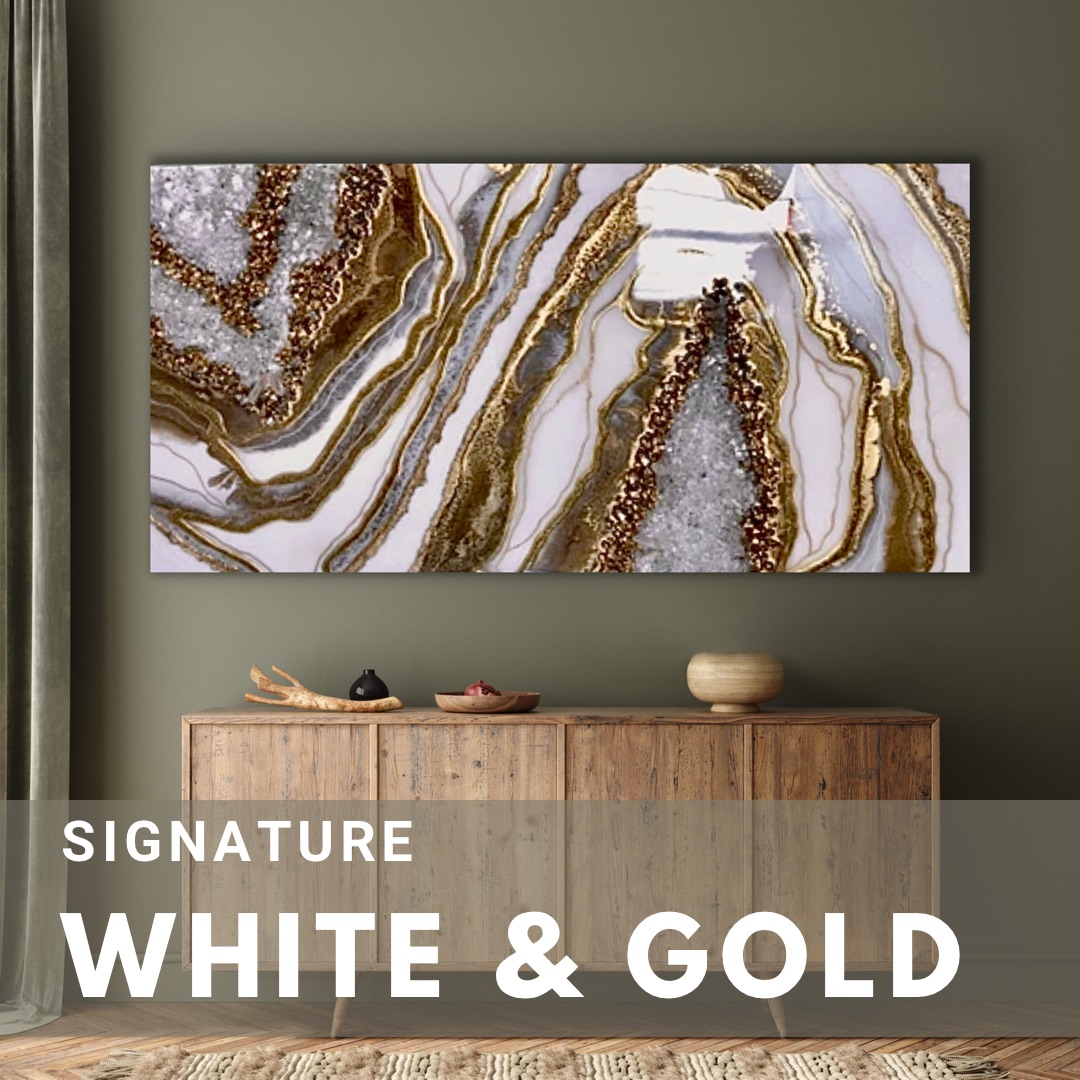 SIGNATURE WHITE & GOLD
CLASS PRICE $199
(107 MIN of INFORMATION)
THE very first class, everyone was curious about, her signature look, the White & Gold Geode. In this class we reveal all secrets tips & tricks. You will make a 24" x 48" birch panel into a shimmering gold that catches in the daylight and glitter lines to capture the night light.
Average selling price of resin art is 1$ per square inch = PANEL IN COURSE: $1,150
There is a certification of completion at the end of this 5-day class.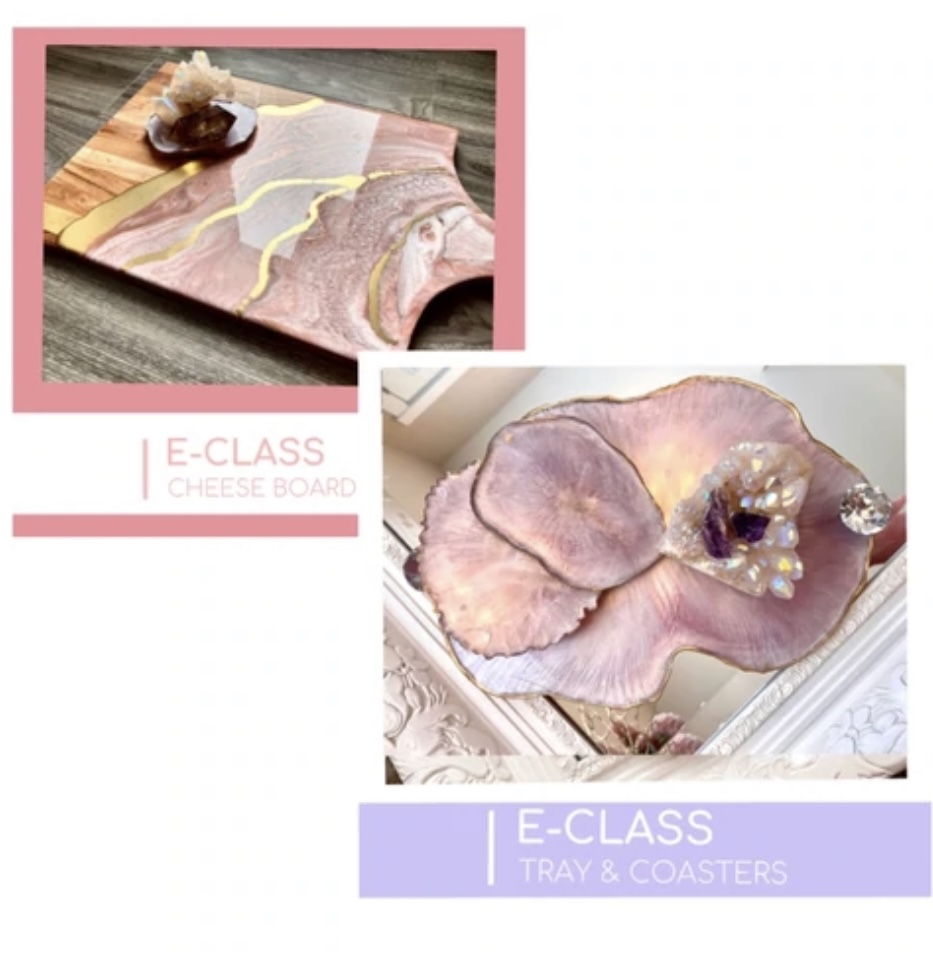 FUNCTIONAL ART
CLASS PRICE $199
(135 MIN of INFORMATION)
Learn the beauty of functional art, how you can make your own silicon molds and try out some new pouring techniques. Make a beautiful pink and purple tray with sparkly knobs and gold edges with matching coasters. Then give a cheese board a try, a perfect piece for kitchen decor.
Average selling price of functional art is $150
Broken into 5 days of classes.

EVER FEEL
 

FRUSTRATED

 

AND YOU'RE

 

NOT

 

SURE

 

WHY? DID YOU KNOW

 

EXPRESSING YOUR CREATIVITY AND

 

FEELING PART

 

OF A

 

COMMUNITY

 

GIVES US AN

 

OUTLET.

 

ENROLL AND

 

JOIN US. +

 

YOUR

 

BORNING

 

WALLS

 

NEED YOU.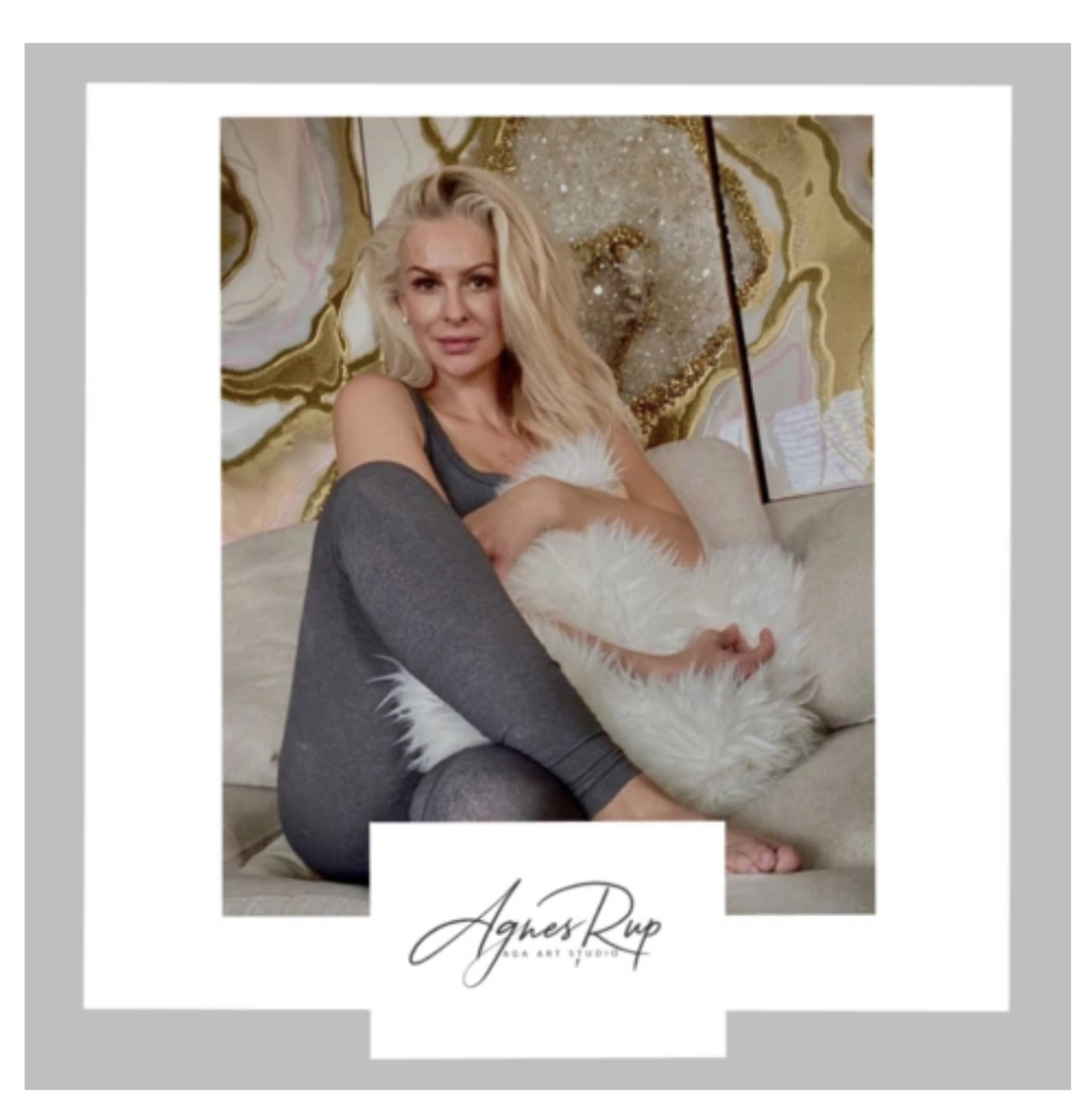 LEARN FROM RESIN ARTIST AGNS RUP WHO SELL HER WORK FOR THOUSANDS OF DOLLARS.
Come join over 8,000 happy students who have learned the skills of resin art through our program. Our full set comes with access to our telegram CHAT with other students who are sharing their ideas and work. Be a part of our community a great place to meet like minded people.
PROVEN RESULTS
BE OUR NEXT SUCCESS STORY

THE 5 CLASS BUNDLE
LEARN FROM RESIN ARTIST AGNES RUP WHO SELL HER WORK FOR THOUSANDS OF DOLLARS.
Come join over 8,000 happy students who have learned the skills of resin art through our classes.

STARTING WITH RESIN + BONUS CLASS
(6" x 6" or "12 x 12" Art Pieces)
Day 1:
-Familiarize yourself with all the tools and materials so you can prep your panel and handle the resin and blowtorch like a pro.
-Learn to artfully add pigments and create texture points so that your piece shimmers and shines
Day 2:
-Learn to achieve that perfect final coat
Day 3:
-Watch it all come together with your signature and finishing details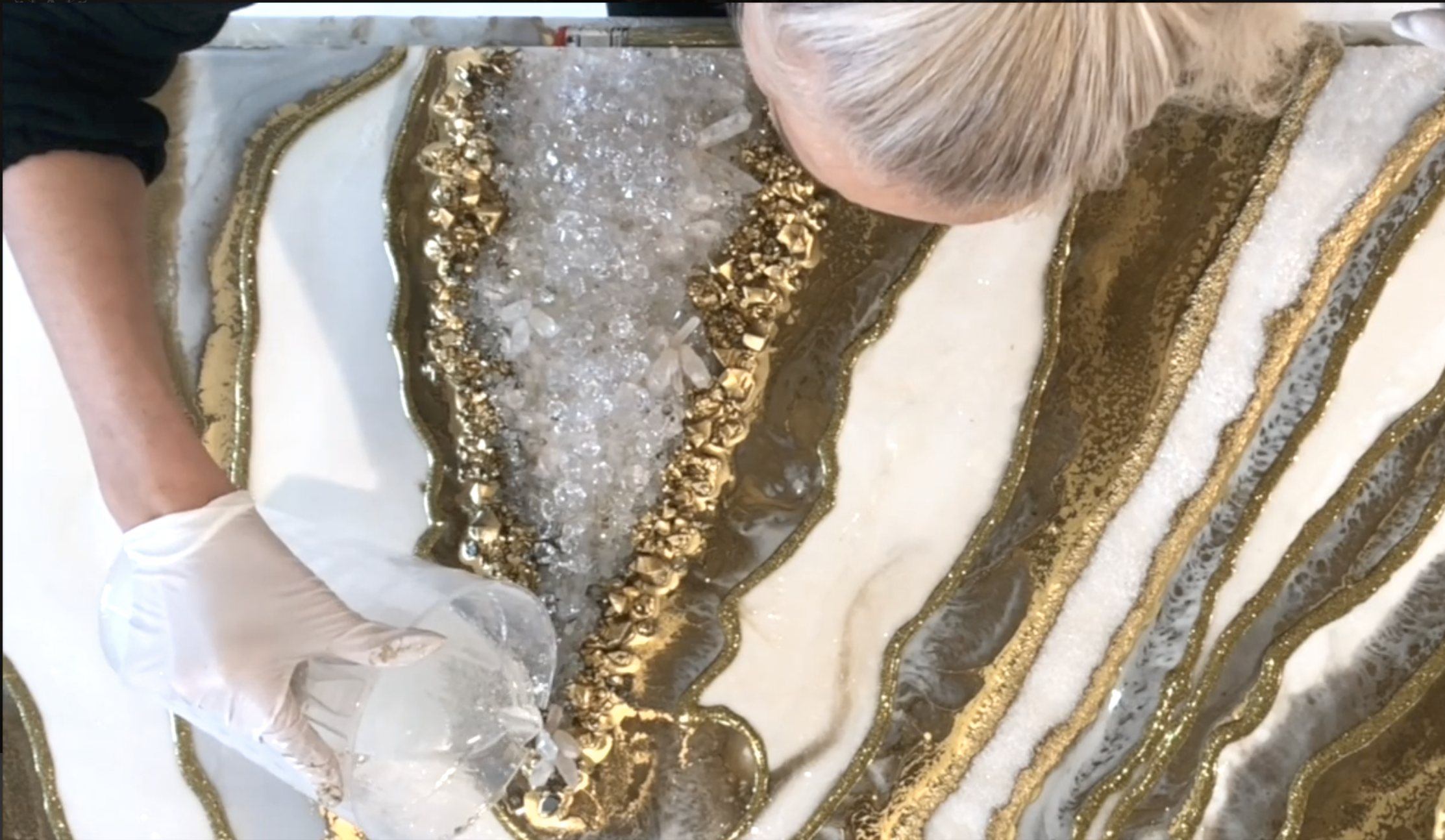 SIGNATURE WHITE & GOLD
(24" x 48" Art Piece)
-Understand the secrets and layers to resin by creating movement
-Learn how to carefully apply glitter, pigments, colour and quartz clusters
-Find out how to achieve the broken stone look using only white and gold
-Create depth with layers of pen lines
-Add your unique touches and see your masterpiece come alive!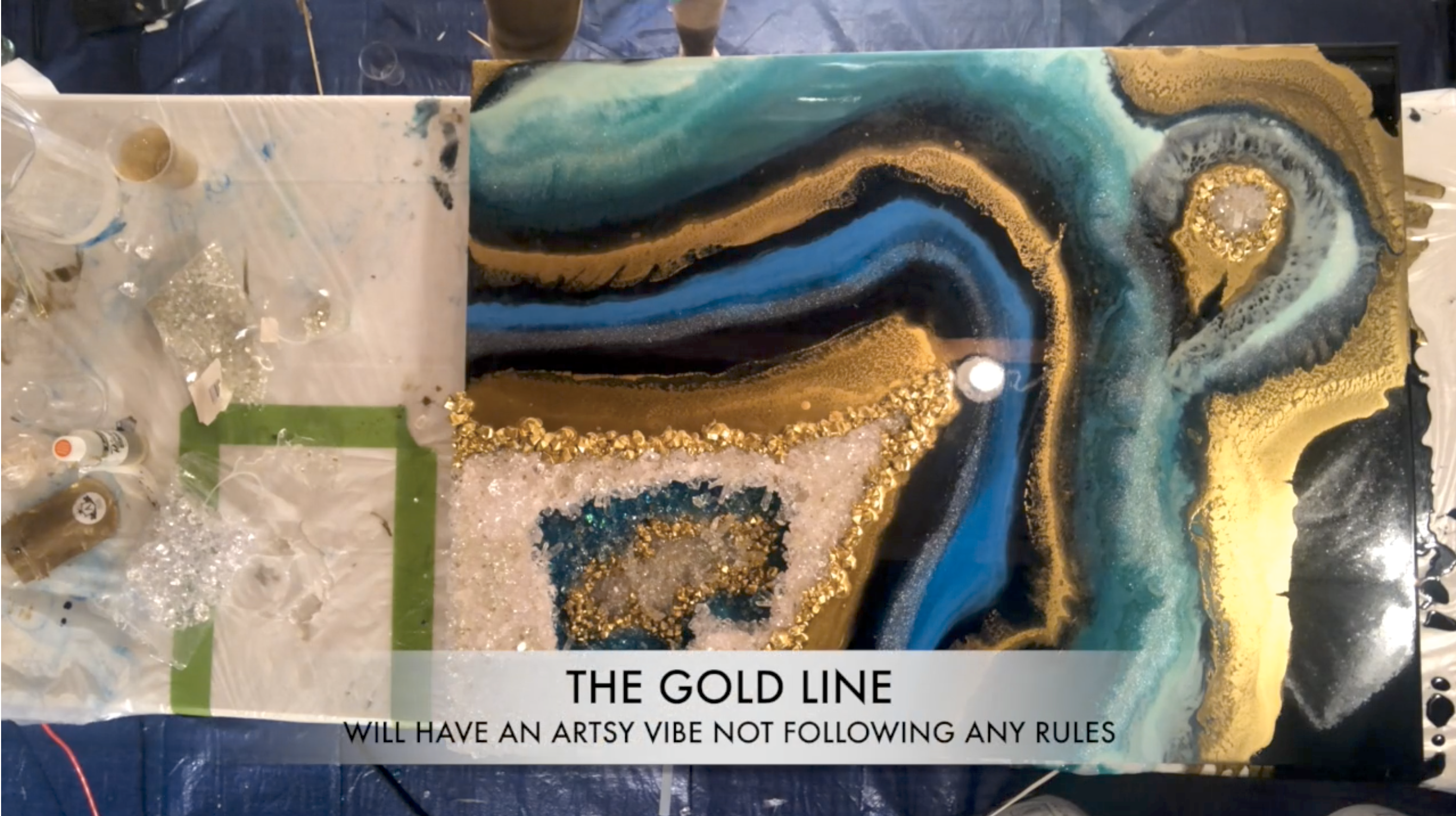 3D MASTERCLASS
(30" X 40" Art Piece)
-Cut the hole and prep the back of your piece to achieve the 3D look
-A new way to blend colors and adding pigments to lighten or darken
-Create coloured gems that won't smudge your art
-Unleash your inner artist and add those paint lines, glitter and quartz
-& other never before shared secrets!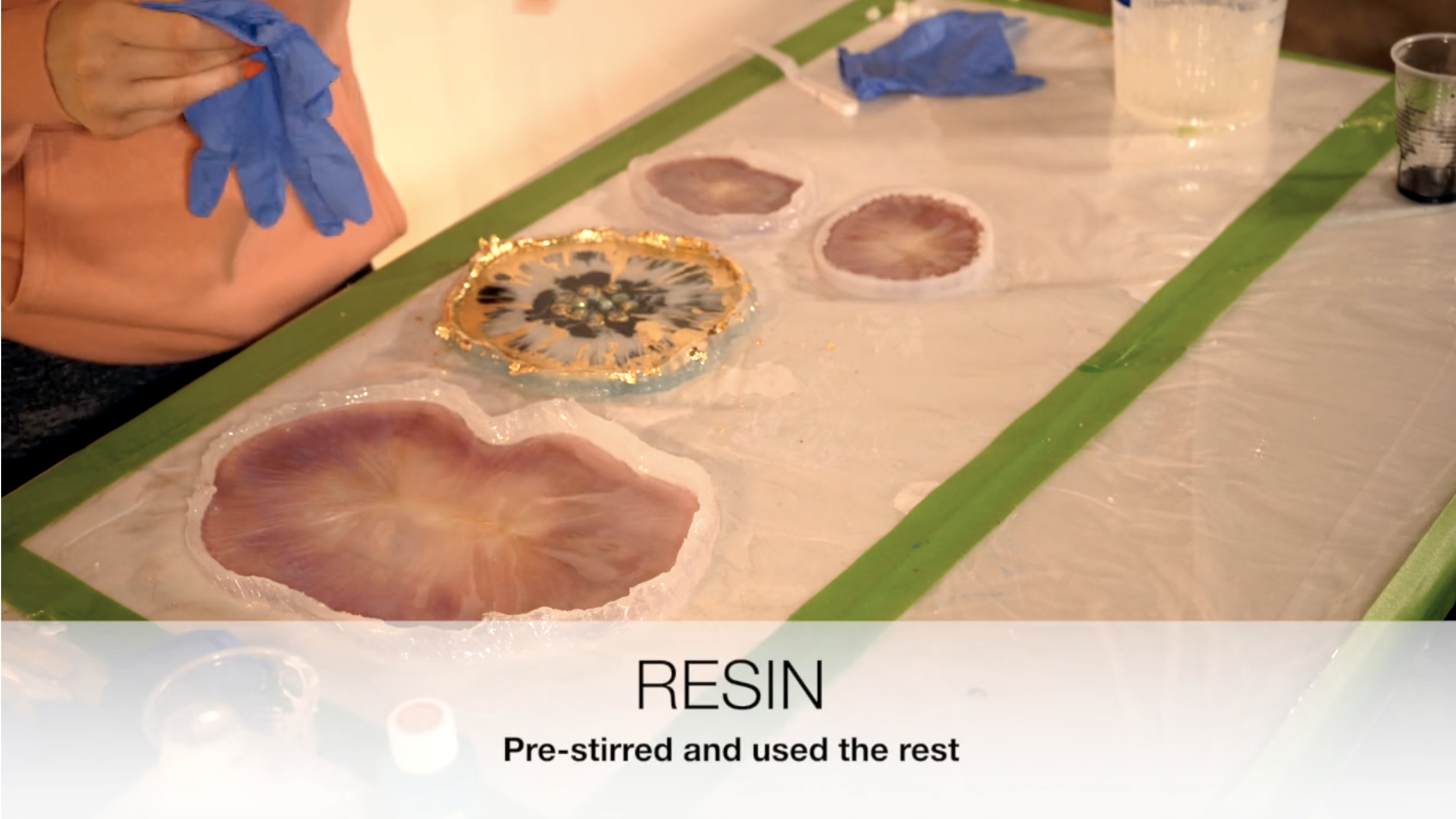 FUNCTIONAL ART
(CHEESEBOARD, COASTER + TRAY)
-Familiarize yourself with the basics of ventilation, mixing, and pigments
- Learn how to make your own tray mold out of silicone
-Apply our pouring techniques to achieve the agate stone look
-Pour a perfect final layer, sand and paint the sides, and you'll have yourself a brand new cheeseboard & matching coasters!
FREQUENTLY ASKED QUESTIONS:
When does the course start and finish?
The course starts now and never ends! It is a completely self paced online course - you decide when you start and finish
How long do I have access to the course?
How does lifetime access sound? After enrolling, you have unlimited access to this course, across any and all devices.
What if I am unhappy with the class?
We would never want you to be unhappy! If you are unsatisfied with your purchase, contact us in the first 30 days and we will give you a full refund.
Share
View full details
ARTIST AGNES RUP
She has has found a unique niche in incorporating real quartz into her pieces, not just for aesthetic reasons, but also for its reputed healing properties. The artist believes that the natural energy of the quartz can be harnessed and infused into their artwork, creating pieces that not only look beautiful, but have a deeper purpose and meaning.
Her process starts with selecting only high-quality, genuine quartz crystals, and carefully incorporating them into their resin creations. Each piece is thoughtfully designed to showcase the natural beauty of the quartz and to enhance its energy. The finished works are not only visually stunning, but are also said to have a calming and uplifting effect on those who view them.
This artist's commitment to using real quartz has earned them a dedicated following, with fans and collectors eager to own a piece of their work. They continue to push the boundaries of what is possible with resin and quartz, constantly experimenting with new techniques and designs. Their passion for their work is evident in every piece they create, and their unwavering commitment to using natural materials has made them a leader in the resin art community.
Button label